IV. Public Doctors: The Promoters of Taiwan's Medical and Hygienic Development
In 1896, Goto Shinpei, a hygienic consultant for the Taiwan Government General, suggested that the colonial government establish a public medical system to execute medical policies and introduce hygienic knowledge into Taiwan. The government assigned public doctors in the local sphere to practice medicine and cooperating with the police to execute administrative work. The public doctors' responsibilities were preventing and controlling epidemics such as plague, smallpox, typhoid, cholera, malaria, and other endemic disease. In addition, their duties also included diagnosing opium addiction, coping with emergencies, sanitizing the environment, administering vaccines, examining prostitutes, examining dead bodies, and diagnosing mental health issues. Before 1907, most of the public doctors came from Japan due to the lack of Taiwanese doctors. Later, the colonial government used lower wages to recruit trained Taiwanese doctors and reduce the budget.
Starting with the establishment of the Medical School of the Taiwan Government General, medical students received monthly allowance. From 1899 to 1916, graduates who received the fellowship had to accept the government's assigned position after graduation. About 280 graduates made up the majority of the public doctors in 1908. For instance, Yang Dun-mo, the Taiwanese historian Yang Yun-ping's father, was assigned to Houlong, Miaoli by the Taiwan Government General after he graduated from medical school in 1907. As a public doctor, he received 30 dollars a month and was allowed to operate his own clinic to earn diagnostic fee. His clinic, "Fu-su Hospital," provided dentistry and gynecology services, and was renowned for its excellent equipment and medical skills.
In 1922, in order to cooperate with the reformation of local institutions, the duties of public doctors were transferred from the Government-General to local governments. More and more local doctors became public doctors as a part-time job to earn extra money. In fact, many doctors were able to earn a living by operating their own clinic. Hence, some local governments made the public doctor an unpaid position and only gave allowance to the public doctors who hardly made a living in marginal areas.
Nonetheless, being a public doctor could raise one's social status. Hence, many doctors actively applied to be public doctors. One such person was Wu Xin-rong, a famous author and doctor. In 1932, he inherited his uncle Wu Bing-ding's "Jia-li Hospital" in Tainan after graduating from Tokyo Medical College. The database Taiwan Diary Knowledge Bank has collected Wu Xin-rong's diaries, which clearly recorded his reason for becoming a public doctor. According to his diaries, the Taiwan Government General reduced the cost of promoting hygiene policies by using the public doctor system. Nevertheless, Taiwanese doctors seized the opportunity to raise their social status and pursue their goal of helping people in their limited autonomy.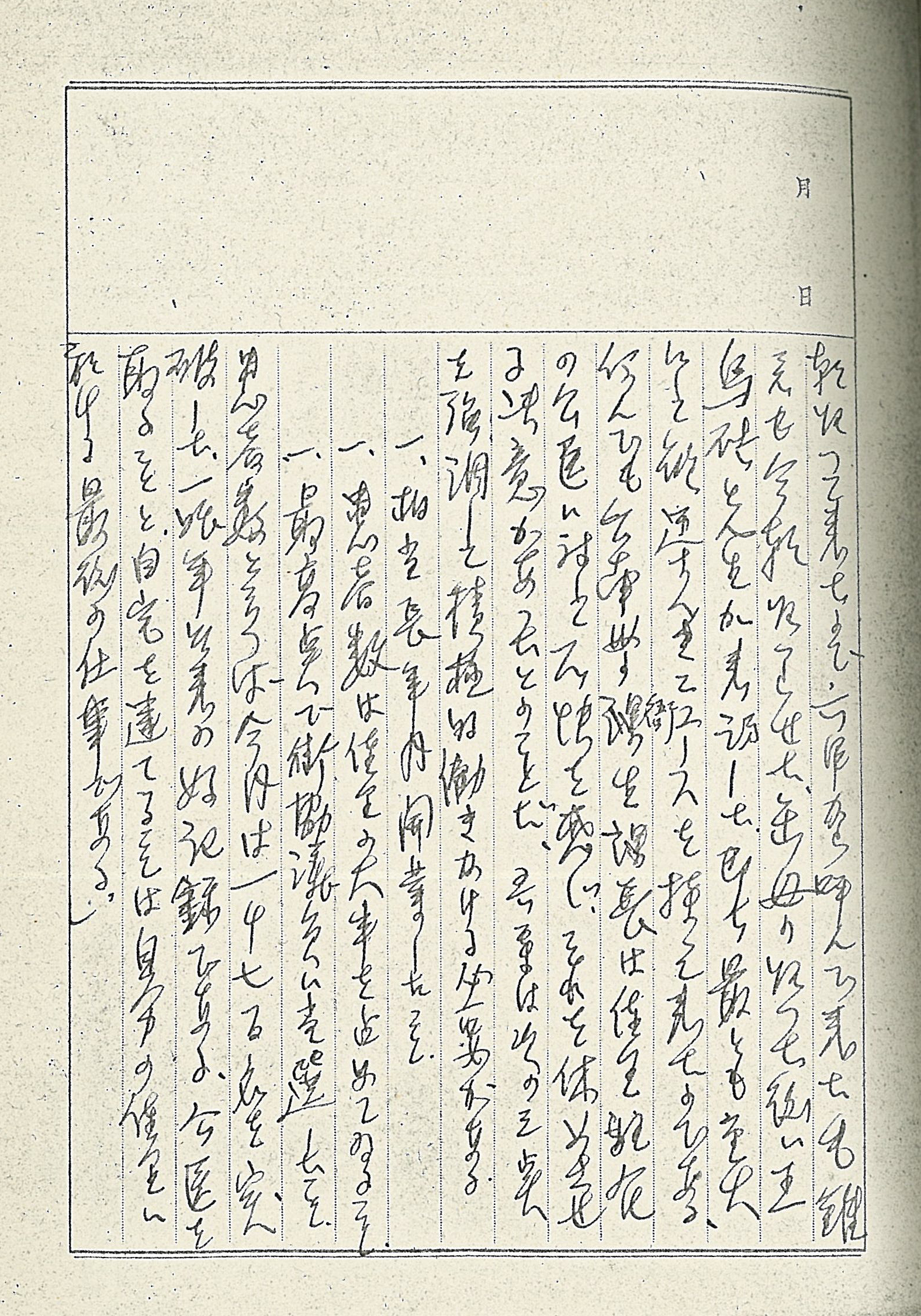 Figure 15: On September 90, 1940, Wu Xing-ron wrote that the chief of the Hygiene Section of Tainan State planned to quit his public doctor position and that Wu hoped to replace him.
Source: Identifier: 3WXR_03_0007, Wu Xin-rong Papers, Taiwan Archival Information System; The Diary of Wu Xin-rong, Taiwan Diary Knowledge Bank.


Figure 16: One of the responsibilities of being a public doctor was the periodic inspection of prostitutes.
Source: Identifier: 3WXR_01_0003, Wu Xin-rong Papers, Taiwan Archival Information Syatem