III. Competitive Narrow Gate of Entering the Medical School
Before the Medical School of the Taiwan Government General was upgraded to the Medical College of the Taiwan Government General in 1919, learning medicine had been a growing trend in Taiwanese society. In 1922, after the new Taiwan Education Order was declared and the Medical College was upgraded again, entering the Medical School was harder since the school accepted both Taiwanese and Japanese students. Interestingly, since the quota in Taiwan was limited, entering medical schools in Japan became easier than in Taiwan. Hence, students from wealthy families went to Japan to learn medicine. Most of them entered Tokyo Medical College and Private Japan Medical School. For instance, Wu Xin-ron, a graduate of the Business School of the Taiwan Government General, went to Tokyo under the recommendation of his uncle to study medicine. Fu Xiong-fei, grandson of the Taiwanese poet Fu Xi-qi, entered Tokyo Medical College, too. In 1936, he graduated from high school and took examinations for medical schools in Japan. He struggled to enroll, but was finally selected from 2000 other students.
Figure 11: An exam notification to Yang Dun-mo sent by the medical school in 1902. Yan Dun-mo, father of the Taiwanese historian Yang Yun-ping, enrolled in the Medical School of the Taiwan Government General and became a public doctor in Houlong, Miaoli after graduation.
Source: Identifier: YP03_02_009, Yang Yun-ping Papers, Taiwan Archival Information System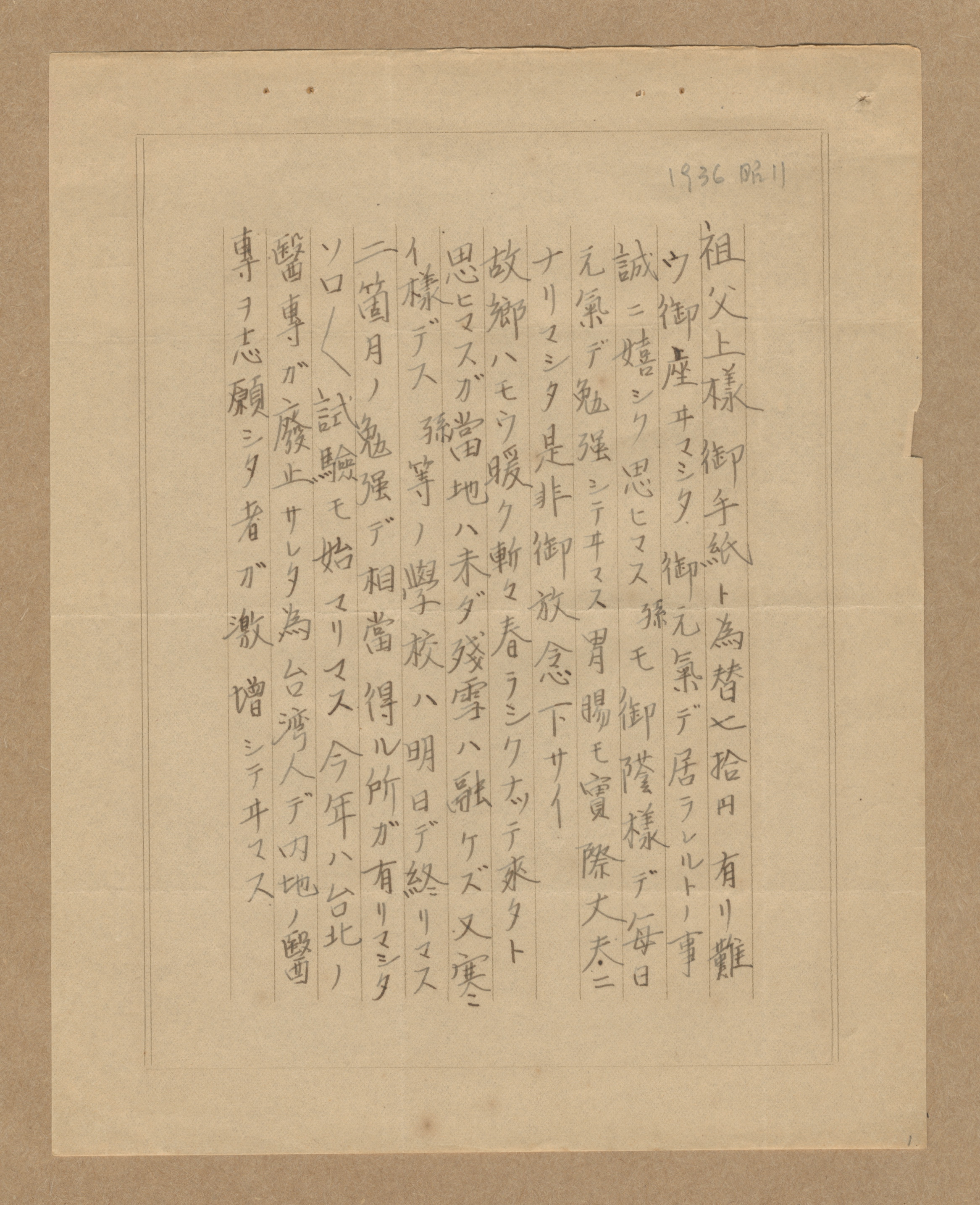 Figure 12: Letter from Fu Xiong-fei to his grandfather, Fu Xi-qi, dated March 7, 1936. He said that entering medical schools was extremely competitive in Japan because medical schools in Taiwan were merged. The letter has an anxious tone.
Source: Identifier: T0889_02_02_011, Fu Xi-qi Papers, Taiwan Archival Information System
As the Japanese Empire gradually expanded to Hua-nan, Nanyang, and Manchuria, students who wanted to study medicine had more opportunities to pursue their career. In Manchuria, for example, epidemics often spread, but the people there lacked medical resources. Hence, the colonial government in Manchuria pushed to establish medical education institutes and recruit medical human resources to create more hygienic systems. Manchuria became more attractive to Taiwanese because it had more prospects for jobs and training than in Taiwan. Furthermore, Taiwanese, unlike the Japanese, had the advantage of already speaking Mandarin, meaning that they could have better connections in Manchuria to pursue their career. As a result, many Taiwanese chose to go to Manchuria to learn and practice medicine. According to statistics, 212 Taiwanese graduated from Manchuria Medical University. Many of them stayed in Manchuria to practice and research medicine, and join medical administrative works, promoting modern medicine development in Manchuria.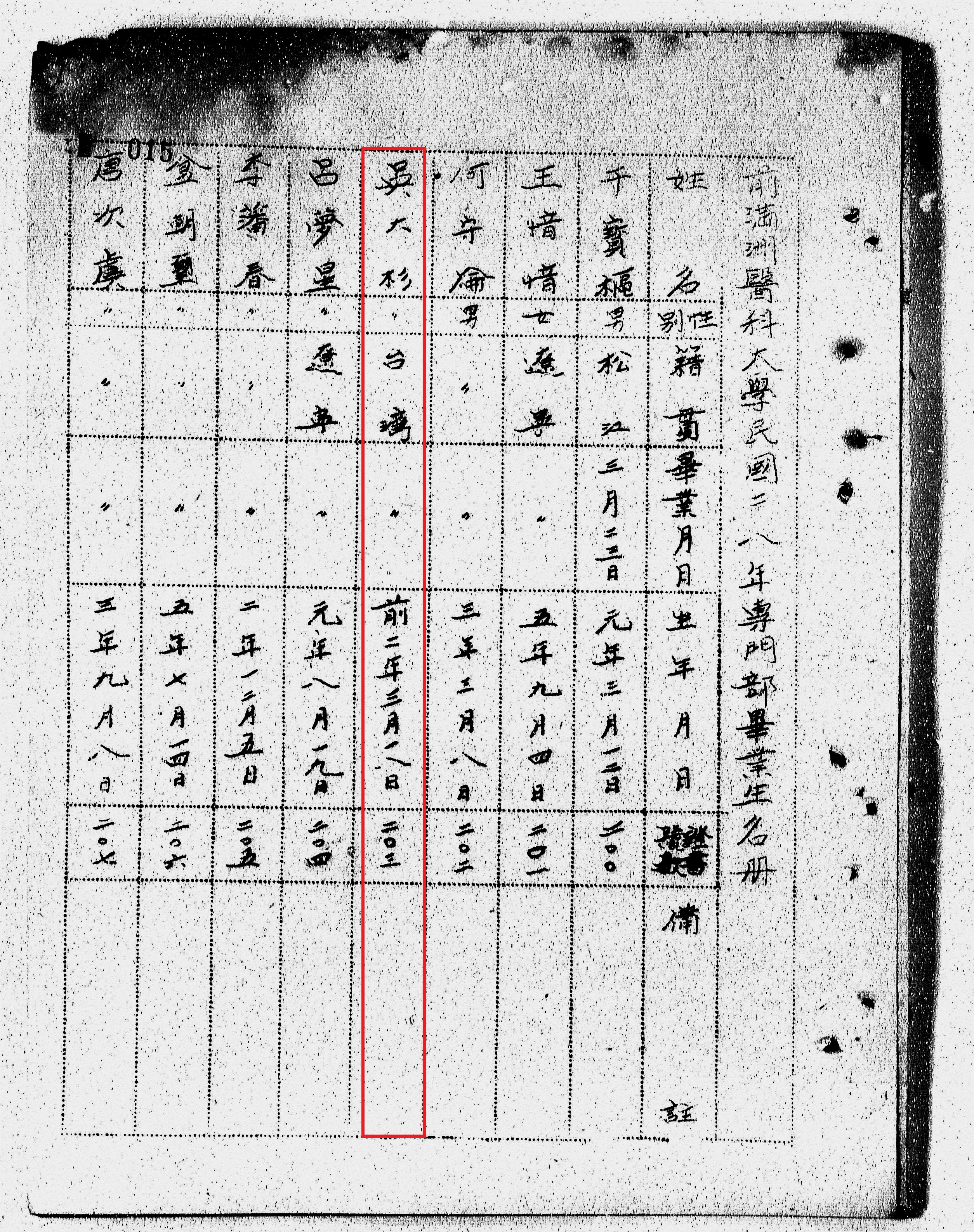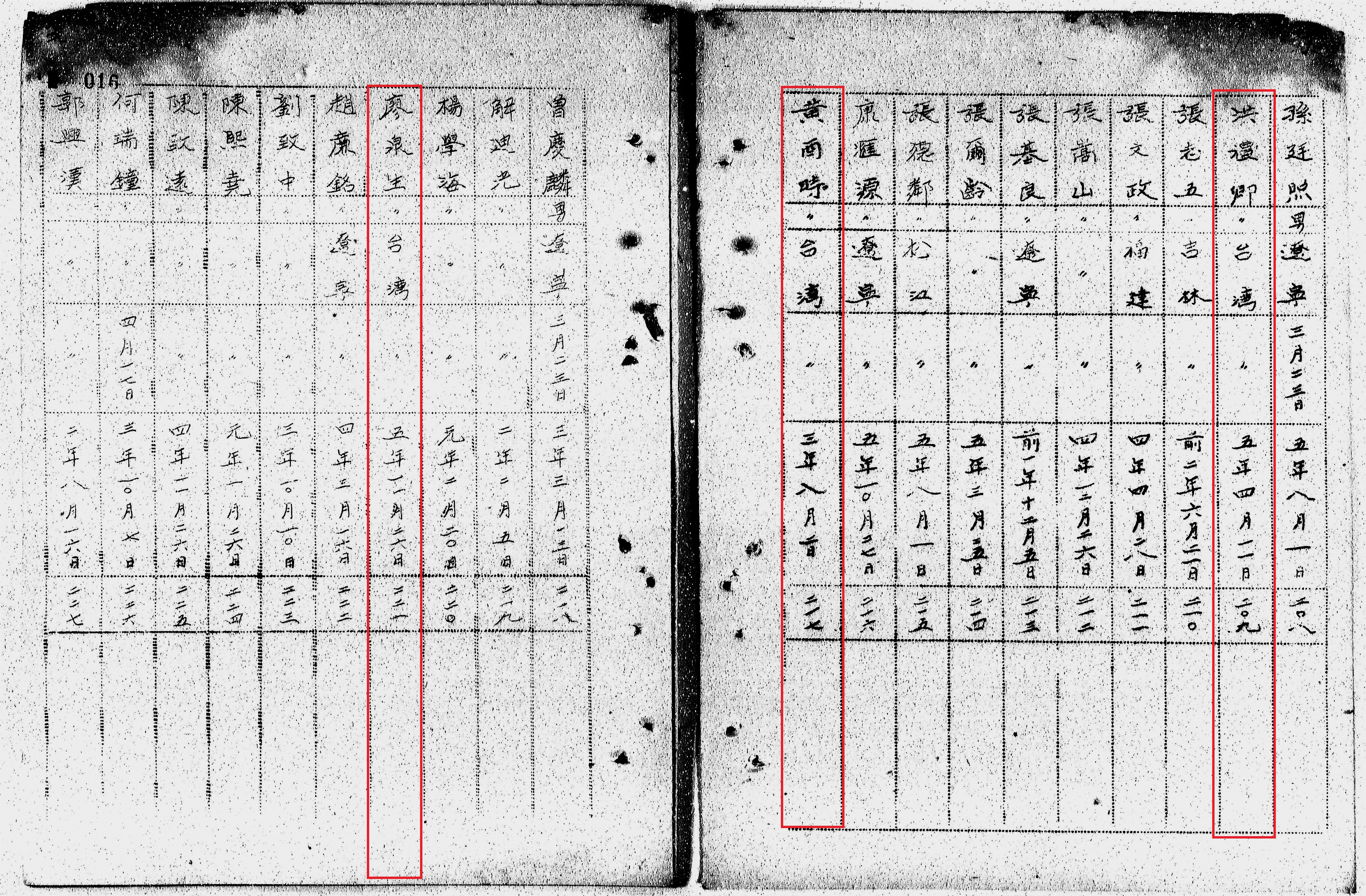 Figure 13: The list of students graduating from Manchuria Medical University in 1937. Four of 28 graduates were Taiwanese.
Source: Identifier: 2MMU_4_JD24_01_125, Records of Manchuria Medical University, Taiwan Archival Information System