Our Special Collections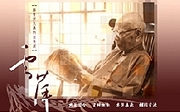 Yang Yun-ping was one of the founders of the "Everyone", the first vernacular literary magazine in Taiwan. He was mentored by Kawabata Yasunari and Kan Kikuchi when studied at the Institute of Japanese Culture in Japan, and that made great impact on his creative style. Yang began to dedicate himself to researches on Taiwan history and culture after returning to Taiwan, and got a teaching job at Department of History, National Taiwan University in 1947. The Yung Yun-ping Papers contains various forms of correspondence with government agencies, non-government organizations, and individuals as well as his manuscripts, with coverage date from the mid period of Japanese rule to post-war period.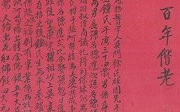 The development of Guanxi area began in 1791, when Wei Agui of Zhuqian Village arrived the east side of Xinpu. This collection comprises land records, personal contracts, licenses, and allotment agreements among devisees of the Zhang family of Hudu Village, as well as relevant documents about Wei Agui's offspring. It is a source for understanding the development of Guanxi area, especially the developing trace of the Zhang family, the uniqueness of Hakka written language, and the early interactions between the plain aborigines and the Han settlers. Besides, these documents are precious for studying women's life from the late Qing to the early Japanese colonial period.