II. Merchant Guilds in Lugang
A Brief History of Lugang
In 1784, the Qing government allowed a trade route to be formed between Lugang and Quanzhou. Since Lugang is nearer to China's shore, it became a prosperous port city and rapidly developed. Quan Guild, a trade organization that mainly conducted business with Quanzhou, had more than one hundred members at its peak. However, Lugang fell into decline due to sedimentation and the fact that the longitudinal railway built by the Japanese colonial government did not stop there.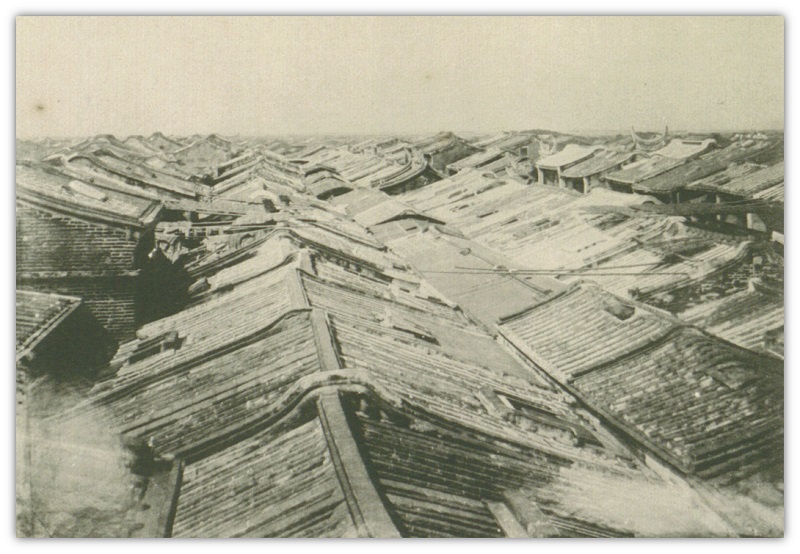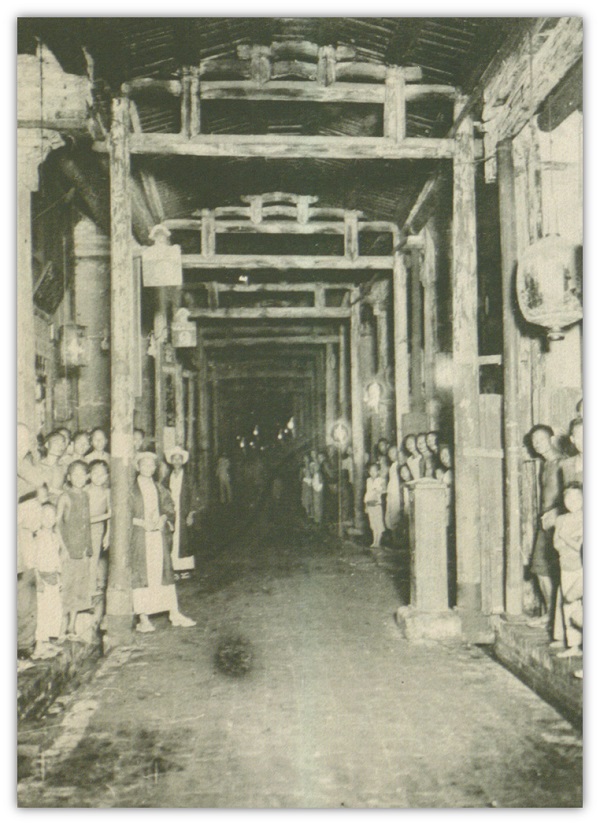 Figure 6: A street called "Bu jian tian" (pedestrian can't see the sky because roofs are too tight) in Lugang.
Source: Identifier: A0167_00_00, Taiwan Rare Book Collections
A Brief Journey through Lugang
Although Lugang was no longer prosperous, many of its precious historic buildings have been preserved due to the city's economic position in history. As the second official open port, it also left abundant historical materials created by companies in the city.
Take the Hsu family in Lugang as an example. This family came from Quanzhou, Fujian during the Qianlong Period of the Qing Dynasty. Hsu Zhi-hu (1841-1901) was part of the first generation to settle down in Niuxutou, Lugang. Niuxutou was a center for agricultural products such as "Lugang rice." In the 1870s, Hsu Zhi-hu conducted rice trading and managed Qian-he hao and Chun-cheng hao. At the beginning of Japanese colonization in 1895, the Hsu family temporarily evacuated to Quanzhou. In 1897, the year that Taiwanese had to decide their nationality, Hsu Zhi-hu went back to Taiwan to continue his business. In the early colonial period, Qian-he hao had become one of the six largest companies in Lugang. Its business partners distributed throughout Taipei, Fuzhou, Quanzhou, and Xiamen.
Figure 7: The transaction list sent from Dong-yi hao to Chun-cheng hao on November 17, 1896.
Source: Identifier: T0366D0302_03_0002, Hsu Zhi-hu Family Papers in Lugang, Taiwan Archival Information System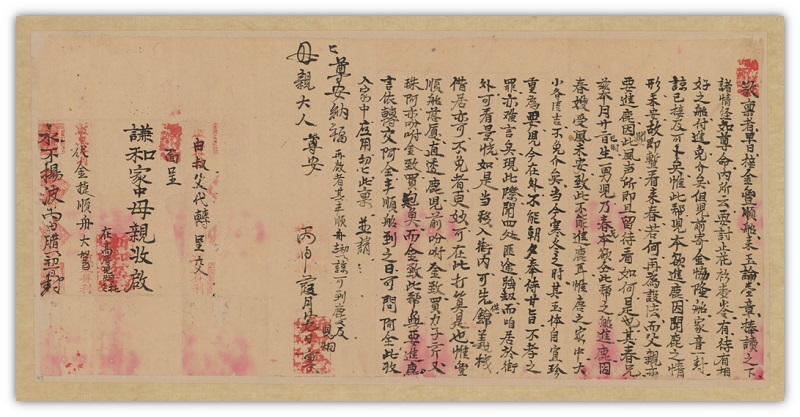 Figure 8: The letter sent from Hsu Jing-yan, who lived in Quanzhou, to his mother Huang Jing, who lived in Lugang, in 1896.
Source: Identifier: T0366D0302_01_0014, Hsu Zhi-hu Family Papers in Lugang, Taiwan Archival Information System
Figure 9: The transaction list sent from Shun-fa hao to Chun-cheng hao on August 3, 1896.
Source: Identifier: T0366D0302_03_0013, Hsu Zhi-hu Family Papers in Lugang, Taiwan Archival Information System