II. Traveling memories from school excursions
Ye Sheng-ji's 1939 diary carefully recorded his school's excursion to Japan. Let us follow his steps to the impressive spots with our abundant archives! The itinerary shows that they visited the historic city of Kyoto, industrial metropolis of Osaka, and Kamakura and Nikko, which remain ancient Japanese civilization. Outlining his travel around main attractions in Japan via trains, buses, ferries, his diaries build up modern and time-honored images of the metropolitan state (see Table 1).
| | | | |
| --- | --- | --- | --- |
| Date | Attraction | Accommodation | Transportation |
| 7.11 | Higashi Park/Hakozaki-gu | Toyokan | Train |
| 7.12 | Suwa Shrine/Sofuku-ji/Dejima/Oura Church | Maizuru Hotel | Tram |
| 7.13 | Unzen-Amakusa National Park | Miyazaki Hotel | Bus |
| 7.14 | Shimabara Port/Kumamoto Misumi Port/Kumamoto Castle/Suizen-ji/Izumi Jinja | Fujie Hotel | Steam Boat, Train |
| 7.15 | Kumamoto Aso | Tsuruta Hotel | Bus, Train |
| 7.16 | Beppu Jigoku | | Passenger ship |
| 7.17 | Osaka Port/Osaka Castle/Japan Mint/Osaka Asahi Shimbun | Yamatoya | Tram |
| 7.18 | Osaka Denki Museum/Momoyama/Nogi Shrine/Thirty-three ken hall/Hokoku Shrine/Hoko-ji/Kiyomizu-dera Temple/Heian Shrine | | Tram, Train |
| 7.19 | Kyoto Gyoen/Nijo Castle/Kinkaku-ji/Arashiyama/Daimaru department store | Uosa Hotel | Tram, Train |
| 7.20 | Nara Park/Kasuga Grand Shrine/Shoso-in/Todai-ji/Hokke-do/Nigatsu-do/Kofuku-ji/Horyu-ji/Kashihara Shrine/Mie Yamada | Wuni Hotel | Train, Bus, Vehicle, Tram |
| 7.21 | Mie Isejingu | Tokiwakan | Train |
| 7.22 | Kanagawa Kotoku-in/Tsurugaoka Hachimangu/Kamakura-gu/Yokosuka Port | Wuni Hotel | Train, Bus |
| 7.23 | Tokyo Ueno Park/Tokyo Imperial University/ Imperial Museum/National Science Museum/Kiyomizu Kannon-do Temple/Yasukuni Shrine/Meiji Memorial Picture Gallery/Meiji Shrine/Residence of General Nogi/Nogi Shrine/Sengaku-ji | Wuni Hotel | Train |
| 7.24 | Tokyo Shinjuku Gyoen/Lake Chuzenji/Futarasan Shrine | Yorozuya Hotel | Train, Cable Car, Bus |
| 7.25 | Kegon Falls/Toshogu | | Bus, Train |
| 7.26 | National Diet Building/Minatogawa Shrine | | Tram, Train |
Table 1:Itinerary of school excursion to Japan, July 11th - 26th, 1939.
Source: Summarize form The Diary of Ye Sheng-ji, 1939
On July 13th, 1939, Ye Sheng-ji visited Unzen-Amakusa National Park and saw the famous "Unzen Mud Volcano", which was two meters in diameter. Ye Sheng-ji thought that, compared to the "Tianliao Moon World" in Kaohsiung, the Unzen Mud Volcano was adequate. He was the first student to climb to the top of Mount Unzen. The sublime scenery made him satisfied, and he said he would never forget the feeling of drinking a cool soda after a tiring walk down the mountain (see Figure 8).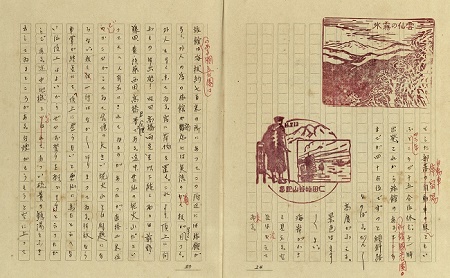 Figure 8-1: Image of The Diary of Ye Sheng-ji from July 13th, 1939.
Source: Ye Sheng-ji Papers, Taiwan Archival Information System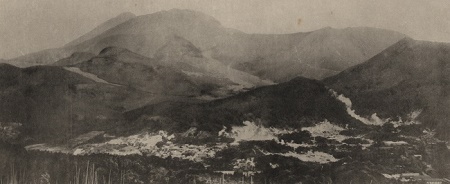 On July 16, Ye Sheng-ji took a bus to visit Beppu Jigoku, a place with several natural hot springs with strong steam rising just like "hell". He first saw Chinoike Jigoku, which had red mud at the bottom of the water. He then visited Oniishibozu Jigoku, where mud and hot springs erupted from a clay hole that seemed like a monk's head. He also visited Umi Jigoku, Shiraike Jigoku, and Tsurumi Jigoku, thinking "hell" was a very hot place. Although "hell" seemed scary, it was a good place for patients who suffered from skin or enterogastric problems(see Figure 9).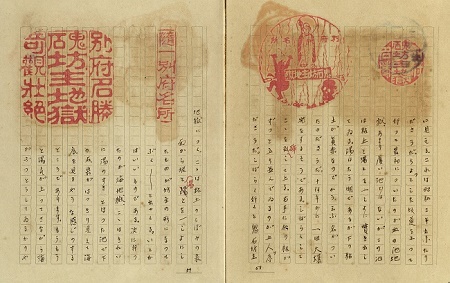 Figure 9-1: Image of The Diary of Ye Sheng-ji from July 16th, 1939.

Figure 9-2 & 9-3: Images of Umi Jigoku and Hachiman Jigoku.

On July 26th, Ye Sheng-ji visited the National Diet Building, the core for policy establishing. This magnificent architecture was constructed by a huge amount of building stone and steel bars. If all the stones were piled on the ground, the height would be equal to 30 Mount Fujis. The length of all steel bars was equal to the distance from Tokyo to Honolulu. Furthermore, it took eight hours to walk around all the rooms of the National Diet Building. Ye Sheng-ji also visited the House of Representatives and witnessed the process of examining a budget(see Figure 10).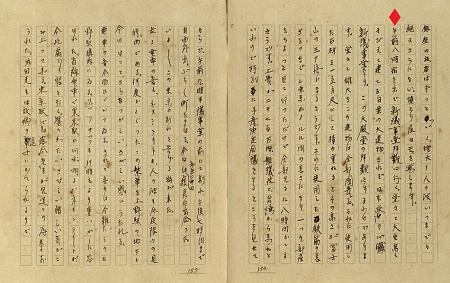 Figure 10-1: Image of The Diary of Ye Sheng-ji from July, 26th, 1939.
Source: Ye Sheng-ji Papers, Taiwan Archival Information System